Pre printed cards
WIDENET FZC is a premium supplier of Pre-printed cards in UAE . These cards are custom designed cards with different add on features can be included as per the requirements. The technology behind this offset PVC printing on Plain PVC cards, Magnetic stripe cards, RFID, Mifare card etc. Special shapes, personalization of data and different types of security features can be included in the time of production.
The main advantage is cost effective and less production time for huge quantity considering to typical desktop printing.
We supply Pre-printed cards for reasonable prices to our customers in Dubai,Abu Dhabi,Sharjah, Umm Al-Quwain,Fujairah,Ras Al Khaimah Ajman, and all over UAE (All GCC and  African country to).
We target audience is basically the end-users world wide who are looking for safe and reasonably priced solutions.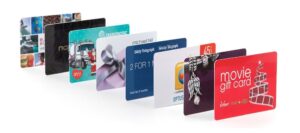 Get the offer
Widenetme one of the leading Per-printed card supplier in UAE . Contact US on +971-52-535-1039 Email : sales@widenetme.com for best offers on Per-printed card.