MIFARE Classic Cards 1K\4k in Dubai , Abu Dhabi – UAE
The MIFARE classic series is the innovator and market leader in read/write contactless smart card ICs that operate in the 13.56 MHz frequency band.
Comes 1K with 1Kbytes and 4K with 4Kbytes EEPROM

1 kB – 4 kB, organized in 16 sectors with 4 blocks of 16 bytes each (one block consists of 16 bytes)

Embedded antenna

Mifare 13.56MHz
Contactless and contact MIFARE cards are both available in 1K or 4K formats.  At the outset, it was designed to manage financial transactions for European transit systems. Due to the microchip and memory that are integrated into modern MIFARE cards, they may now be used to offer identification, authenticate users, and store information. These cards are very long lasting and designed to protect and secure your sensitive information. With the aid of encryption keys, we can prevent the issuance of data until the MIFARE card and card reader authenticate each other.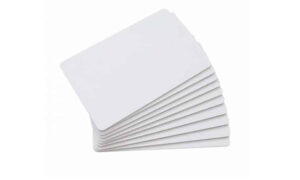 Get the Offer
Widenetme one of the leading MIFARE and Smart card supplier in UAE .Contact US on +971-52-535-1039 Email :
[email protected]
for best offers on MIFARE card & tags .