Pre Printed Cards In Dubai, Abu Dhabi – UAE
In the United Arab Emirates, WIDENET FZC is one of the major suppliers of preprinted cards. It also known as Loyalty Cards, Points Cards, Rewards Cards, Discount Cards and Membership Cards
Main Features
Exceptional Print Quality

Less expensive for huge Print Jobs

Reduce Time & Stress

Static Card Design with small personalization

Personalize Later with an ID Card Printer
These cards are specially created and may include a variety of extra features as needed. The offset PVC printing technology used for plain PVC cards, cards with magnetic stripes, RFID, Mifare cards, etc. At the time of manufacture, special shapes, data customization, and various security elements can be added. The key benefit is that it is more affordable and takes less time to produce large quantities than standard desktop printing. Personalization can be UV DOD, Thermal Printing, Embossing, Ink Jet, QR Code, and Laser Engraving, Magnetic Encoding, Colored Magnetic stripes etc.
Perfect for gift cards, Member Cards, VIP Cards, Magnetic Stripe Card, Transparent Cards, Silver / Gold Cards, Insurance Cards, Warranty Cards, Hotel Key Cards, Signature panel Cards
Perfect for Security ID Cards, Hologram, Micro text, UV Ink, Guilloche, Magnetic Stripe with text, Laser vs. Thermal, OVI Ink, Holographic Overlay, Hot Stamping.
Perfect for Special Shape Cards, small card, XXL Card, Punching Shapes, Punching Holes, combi cards, 2 Key tags Standard, Luggage cards, CR100 cards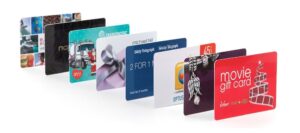 Get the offer
Widenetme one of the leading Per-printed card supplier in UAE . Contact US on +971-52-535-1039 Email :
[email protected]
for best offers on Per-printed card.