Hand Punch 3000 Supplier in UAE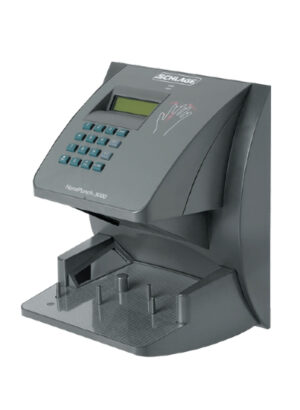 HandPunch 3000 / 4000 biometric machine in Dubai , Abu Dhabi – UAE
The Hand Punch 3000 and 4000 is a biometric machine uses RSI's field-proven hand geometry biometric technology. The device captures a three-dimensional image of the hand each time the employee punches. The hand's shape and sizes are used to validate their identity with supreme accuracy. No fingerprints or palm prints are utilized. Users' credentials can't get lost, stolen or duplicated.
Red and green lights are alert the status of each punch to employees, since the users are identified by hand geometry, size and shape of his or her hand. The HandPunch provides the capability of unlocking and monitoring a door. Now you can enhance your access control system, while ensuring accurate employee punch records as well as cost effective.
FEATURES
Network connectivity permits easy use of ACS as well as time and attendance applications of users up to 530 users. Field upgrade module available for up to 3,498 users or an additional memory module upgrade of up to 51,516 users

Protection of antimicrobial on the platen helps to prevent the growth of bacteria, mold and fungi and it remains active for the life of the device. The device is not use fingerprints or palm prints

The device efficiently works in the environments where the users hand or the device may get dirty, dusty or damp.

Capability to work as an Access Control Reader to open a door as well as monitor the Time Attendance of the user.